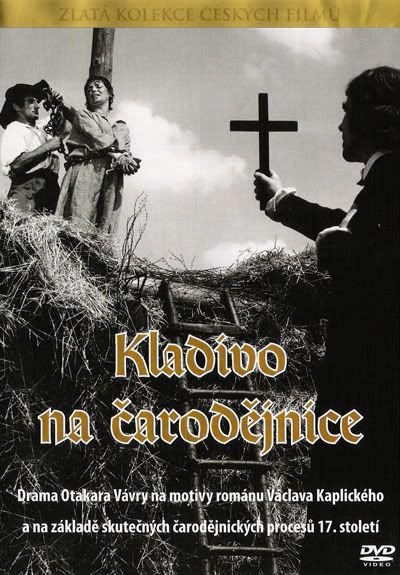 REVIEW by Susan Doll (from facets.org):
The Czech New Wave rode the tide of political liberalization in Czechoslovakia that lasted throughout the 1960s, which accounted for their ability to make highly personal films in individual styles. At the same time, this generation attracted international attention and acclaim. However, they were not the only directors to benefit from the freer political climate. Older directors from the postwar period, and even those of the prewar generation, made films they probably could not have made earlier in their careers.
Witches' Hammer (Kladivo na Carodejnice), adapted from a novel by Vaclav Kaplicky, was historical drama roughly based on actual events, but Vavra became particularly fascinated with the subject matter while researching the film. Witches' Hammer is a tale about the witch trials in Czechoslovakia in the 17th century, which unfolds from the perspective of an educated priest. The priest watches as his village's most prosperous citizens are arrested by the Inquisitor, who impounds their property. The priest tries to stop the false accusations and fear-mongering, but he himself is unjustly accused. As he started the project, Vavra grew increasingly interested in the history behind the witch trials-why it happened in a country that did not practice witchcraft, how the victims were manipulated into confessing to actions they did not commit, and why they begged for swift punishment.
He sought the help of archivist Dr. Frantisek Spurny, who agreed to translate for Vavra the original 17th century accounts of about 200 witch trials, complete with authentic quotes from actual participants. From this material, Vavra and screenwriter Ester Krumbachova wrote the screenplay. It is not difficult to see the witch trials of long ago as a metaphor for recent Czechoslovakian history; in his 1995 autobiography, The Strange Life of a Director, Vavra recalls that the story reminded him of the political trials staged by the Communists during the 1950s.
Shot in moody black and white, the film was marked by striking imagery and a haunting atmosphere. Vavra considered it his best film. However, at the time, the authorities did not want the film to be shown in Prague, because of its political connotations. It was restricted to the theaters in small towns just outside of Prague. Despite these restrictions, the film was quite successful. According to Vavra, more than a million and a half viewers saw the film in its initial release.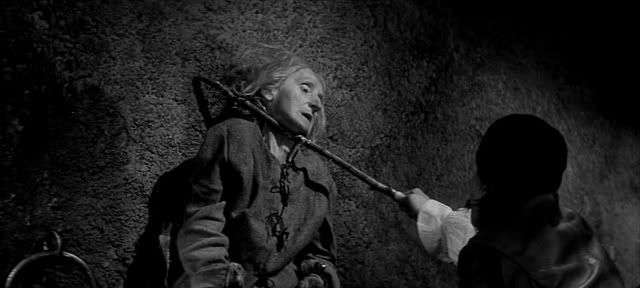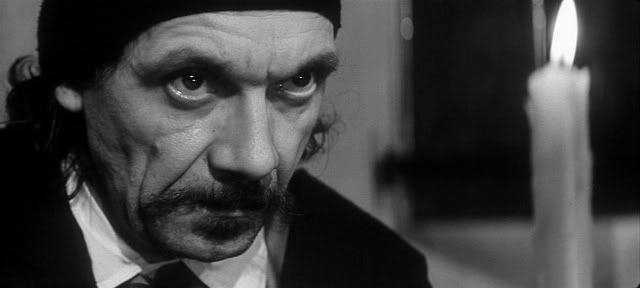 Single Link
http://www.filesonic.com/file/39006443/Kladivo.na.carodejnice.1970.DVDRip.XviD.avi
English+Spanish subs
http://www.filesonic.com/file/38970015/Kladivo_subs_Eng-Esp.rar
no pass
or
http://www.filesonic.com/file/38967579/Kladivo.na.carodejnice.1970.DVDRip.XviD.part01.rar
http://www.filesonic.com/file/38967137/Kladivo.na.carodejnice.1970.DVDRip.XviD.part02.rar
http://www.filesonic.com/file/38967043/Kladivo.na.carodejnice.1970.DVDRip.XviD.part03.rar
http://www.filesonic.com/file/38967217/Kladivo.na.carodejnice.1970.DVDRip.XviD.part04.rar
http://www.filesonic.com/file/38969499/Kladivo.na.carodejnice.1970.DVDRip.XviD.part05.rar
http://www.filesonic.com/file/38970011/Kladivo.na.carodejnice.1970.DVDRip.XviD.part06.rar
http://www.filesonic.com/file/38968823/Kladivo.na.carodejnice.1970.DVDRip.XviD.part07.rar
http://www.filesonic.com/file/38970041/Kladivo.na.carodejnice.1970.DVDRip.XviD.part08.rar
http://www.filesonic.com/file/38972875/Kladivo.na.carodejnice.1970.DVDRip.XviD.part09.rar
http://www.filesonic.com/file/38974115/Kladivo.na.carodejnice.1970.DVDRip.XviD.part10.rar
no pass